Meet Dr. Melinyshyn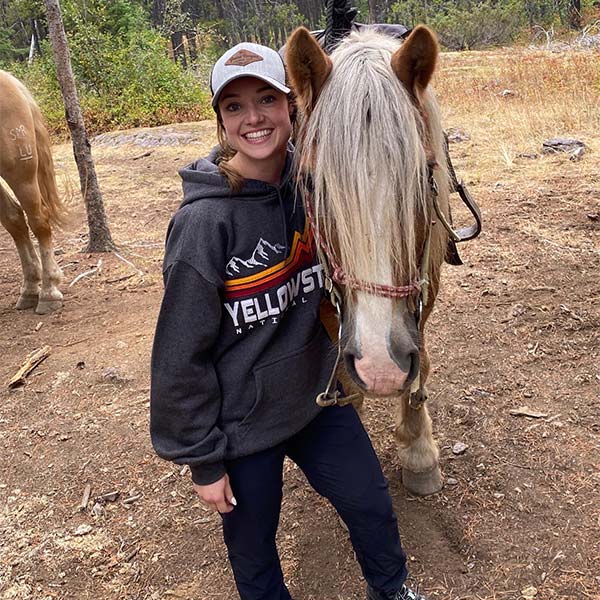 Dr. Heather Melinyshyn, DVM
Dr. Heather Melinyshyn grew up in the small town of Seeley's Bay, Ontario where her love of animals began at an early age. Having grown up with dogs, working on the surrounding farms, and owning horses, her exposure to the veterinary industry was widespread and sparked her interest in this profession.
Heather completed her undergraduate degree at the University of Guelph in 2016 with a BScH in Animal Biology. She then obtained her Doctor of Veterinary Medicine degree at the Ontario Veterinary College in Guelph in 2020.
Graduating at the height of the pandemic, Heather began her career at a local small animal practice here in Kingston. Just shy of 1 year in small animal practice, Heather received an opportunity to work as a veterinarian for the Kingston Humane Society. It is here that she improved her surgical skills, and found love for shelter medicine and improving animal welfare, before transitioning to a position here at the Kingston Regional Pet Hospital.
With a comprehensive repertoire of small animal medicine, spay/neuter and surgery, Heather enjoys working closely with clients and supporting families during potentially stressful and emotional times. Heather takes pride in advocating for animals and has a special interest in pain management and preventative medicine.
When she is not at work, you will likely find Heather hiking with her black lab, reading a book, or hanging out with friends and family. As an avid outdoor enthusiast, not much will stop her from being outside! She thanks you for trusting her and the staff at Kingston Regional Pet Hospital with your furry family members.